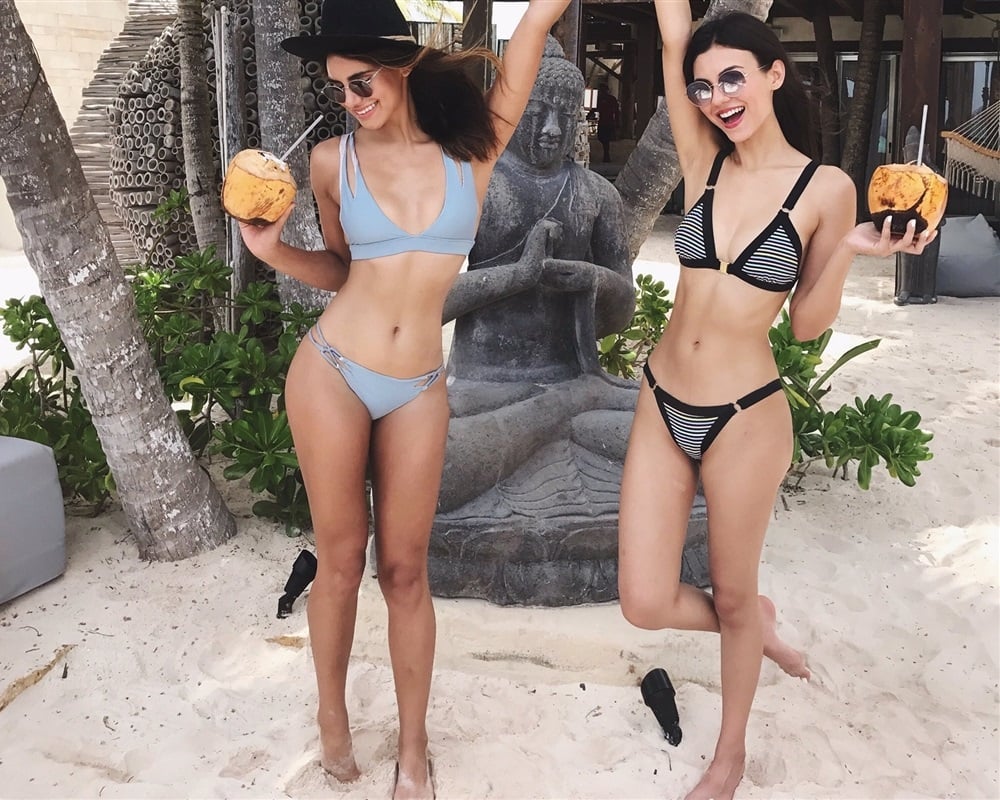 ---
Victoria Justice took to the beach to flaunt her sinful female body in a swimsuit in the candid photos below.
Summer is fast approaching in the infidel West, and that means that heathen whores like Victoria Justice will be flocking to the ocean in droves to frolic in the sand while brazenly exposing their nearly nude body in bikinis and avant-garde swimwear. As pious Muslims it is our duty to be there at the beach staring daggers into these degenerates' sex organs, and in cases of extreme depravity secretly photographing them for later.
Yes this year scandalous sluts like Victoria Justice will find no safe spaces on the shore, as us Muslims are committed to leering at them until they become uncomfortable and cover up their vile feminine flesh. If that doesn't work we can always resort to stoning them with coconuts and seashells, but in my experience the power-tripping lifeguards tend to frown on that behavior.