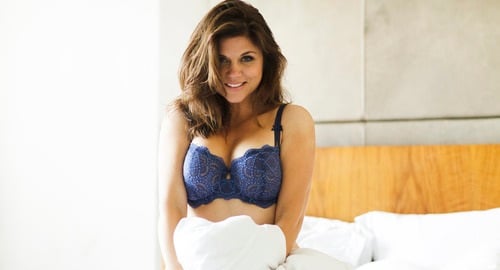 ---
Tiffani Thiessen star of "Saved By The Bell" and umm… the "Saved By The Bell" TV movies, shows off her aged body while in a lace bra and panties in the photos below.
Though she is well past her fertile years, there is still something oddly appealing about Tiffani Thiessen. Perhaps it is that us Muslims know that we could satisfy her in ways Zack and Slater could never dream of.
Yes if Kelly, I mean Tiffani, were to submit herself to Islam then she would enjoy the unimaginable pleasures that come with sexual service to us Muslim men. Until of course we get tired of her, and turn her into fertilizer for our poppy fields like we did with her friend Jessie.