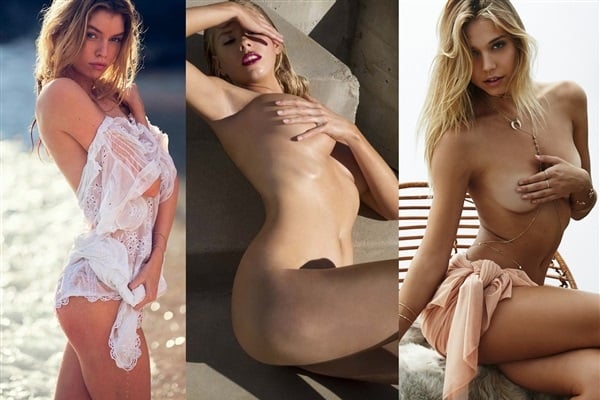 ---
Model Stella Maxwell was just named Maxim magazine's hottest woman in the world for 2016. In exchange for this honor, Stella posed nearly nude in the pictures below for the new issue of the magazine.
By picking Stella Maxwell as their hottest woman in the world, the limp-dick homoqueers at Maxim have once again demonstrated that they are terrible at evaluating a woman's worth. Certainly there are higher value females in the West who would eagerly pose naked for the title. In fact, model Charlotte McKinney just posed for the covered nude photos below, and she has tits that could feed a litter of future Jihadist babies.
If Charlotte McKinney is too much of a "butterface", Maxim could have chosen model Alexis Ren. For not only does Alexis constantly pose almost nude (like in the photo shoot below), but she has an aesthetically pleasing face, perky boobs, and an extremely tight round ass. Add to that the fact that she wears many crescent moon necklaces (the symbol of Islam) to signal her burning desire for us virile Muslim men, and she is hands down a hotter infidel woman then Stella Maxwell.