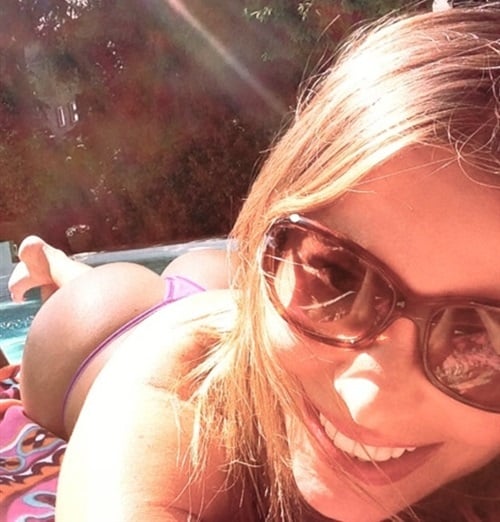 ---
"Modern Family" star Sofia Vergara just tweeted the above photo of herself taking a siesta by the pool while in a thong.
Sofia Vergara must be having a flashback to her days in a Tijuana brothel were she would use her big brown ass in a thong to entice the gringo Johns.
However, Sofia Vergara needs to remember that she is in America now, and she is being paid to scrub toilets not laze around the pool taking photos of her butt ripping rancid taco farts. Perhaps Sofia Vergara should be sent to work in the lettuce fields until she learns a proper appreciation for her role in society.