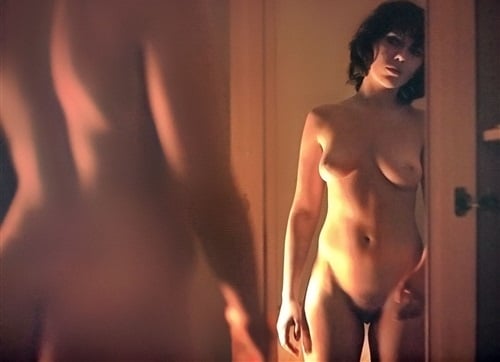 ---
Below are some high quality stills from Scarlett Johansson's first ever full frontal nude scene in her new film "Under The Skin".
In "Under The Skin" Scarlett plays an alien who uses her "sex appeal" to lure men into her lair, so that she can kill and devour them. Certainly no Muslim man would ever fall for such a trap as one look at Scarlett Johansson's sagging tit meat and worn out baby box, and we'd tell the skank to take a hike.
Of course this full frontal nudity is an important milestone in Scarlett Johansson's career, as from now on she will be expected to at least show her boobs if she wants moviegoers to come see her crappy films. Yes these nudes have raised expectations in regards to Scarlett Johansson's depravity. There is certainly no going back now.