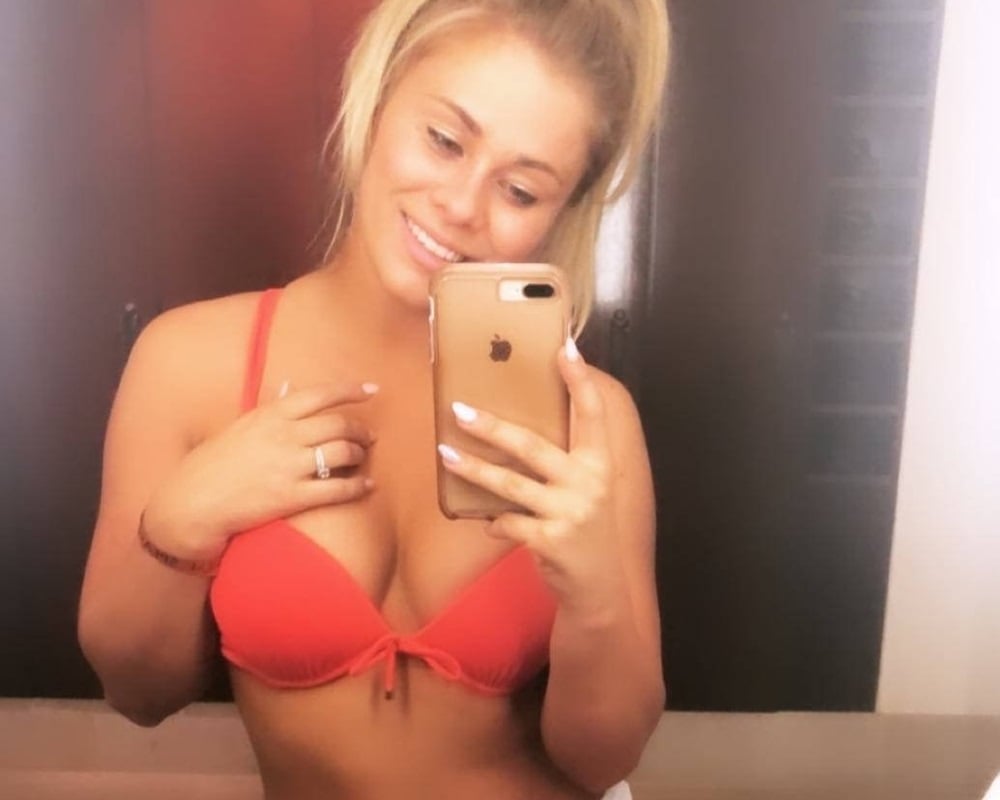 ---
UFC fighter Paige VanZant puts her new titties to work in a skimpy bikini in the behind-the-scenes video clip below from her upcoming photo shoot for the 2019 Sports Illustrated Swimsuit issue.
Clearly Paige just can't get enough abuse, for a woman parading around her protruding breast sacks (in videos like this and photos like the ones below) is a surefire way to get a pious Muslim man to slap the shit out of her.
Yes, Paige VanZant is going to find out the hard way that holy Sharia law is not like the silly girl-on-girl dance and tickle fights she is use to in the UFC.
If Paige is lucky this bikini photo shoot will only earn her a flogging, but with her chosen career path I wouldn't be at all surprised if the presiding cleric orders that she be put in the famed "camel clutch" to break her back and make her humble.