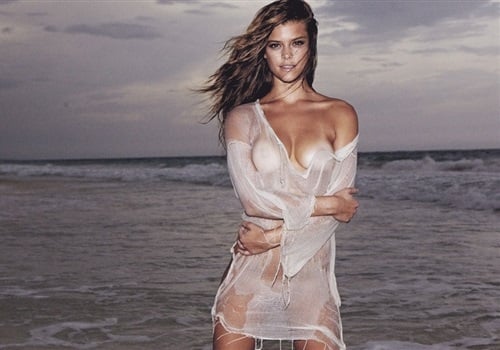 ---
As you can see in the photos below, model Nina Agdal got stranded on a deserted island with just a small piece of soaking wet see through fabric to cover her nude body.
Of course as a red-blooded Muslim man, I can not help but wish that I too was stranded on this island with Nina Agdal. For I would immediately declare Sharia law and pick up one of those giant stones Nina is whoring her nearly nude body on in these photos and give her a vigorous stoning.
Yes my loins grow restless after looking at these Nina Agdal see through photos, and fantasizing about giving her a taste of Islamic justice. This photographer certainly knows how to bring out a man's deepest desires, it is just a shame he did not include a few shots of Nina's tight body crumpled up in a lifeless heap on the sand.