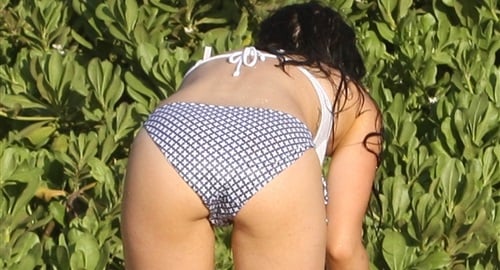 ---
"Pretty Little Liars" star Lucy Hale shows promise in these bikini pictures from Hawaii.
Lucy Hale appears to have a quite sturdy rump. With her robust hindquarters Lucy Hale would make a fine field slave as she could use her powerful buttock to pull the plow through the toughest muck.
Who knows, if Lucy Hale's booty continues to develop, after a few years of field work she may get promoted to the illustrious position of a Muslim's "anal only concubine". With bikini pictures like these the future certainly appears to be bright for Lucy Hale.