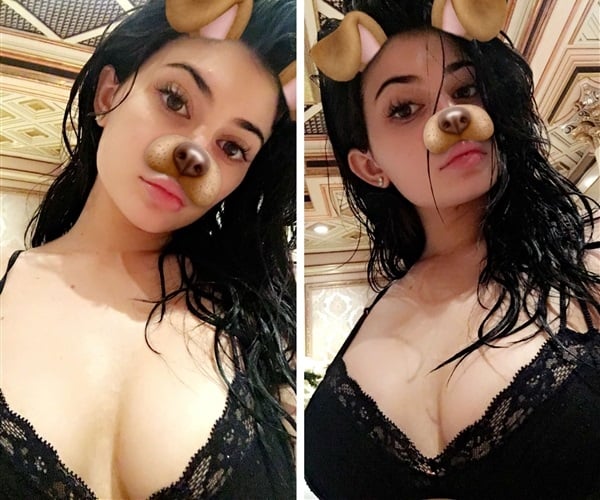 ---
Kylie Jenner continues to put in work, as she just posted the selfie photos below of her teen titties in a black lace bra to her Snapchat.
Of course these bra boobies selfies come right on the heels of Kylie's recent whorish vacation (or if you will "whorcation™") in which she spent a week prostituting her bulbous ass in thong bikinis alongside her sister Kendall on the tropical island of Turks and Caicos.
As if we were not subjected to enough photos of that shameful display, Kylie released her personal pics from her whorcation™ below, and as you can see they are every bit as horrifyingly depraved as the paparazzi shots from last week. Clearly something has to be done as Kylie Jenner is intensifying her blasphemous sluttery in both quantity and quality, and if she is not stopped soon a sex tape with her pet chimp boyfriend Tyga is inevitably going to be leaked.