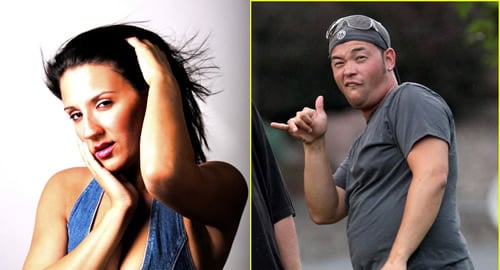 ---
Jon Gosselin "wasn't the best" in bed, according to the couple's former nanny who also spent time moonlighting as a home-wrecking whore.
Stephanie Santoro, who claims to have had sex with Jon nine times, said that Jon "wasn't terrible, but it wasn't the best I ever had." I'm guessing that the best she's ever had was the entire second-string defense for the Pittsburgh Steelers.
In all fairness to Jon, perhaps he was distracted by the nanny's face, which obviously shows signs of Down's. Also, it must have been hard for Jon to perform when his balls were locked up in Kate's purse.