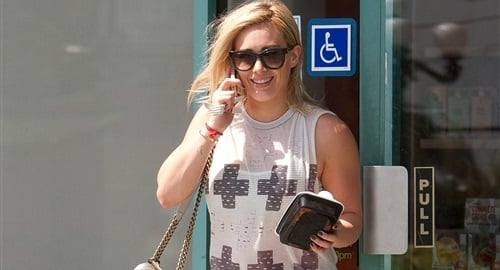 ---
Former Disney star Hilary Duff defiles the holy Christian holiday of Easter by flaunting her ass in yoga pants while wearing crosses on her shirt in the photos below.
For those who do not know, Easter is the celebration of the resurrection of the zombie Jew God Jesus. After being dead for 3 days Jesus returned on Easter Sunday to exact his revenge on his killers by disguising himself as a bunny and hiding their eggs and eating all their candy.
Of course anyone who knows anything about Jesus knows that he despised tight female ass, as her preferred the company of 12 men ("disciples") and one banged out old whore (Mary Magdalene).
That is why these Hilary Duff yoga pants pictures are so insensitive and personally offensive to Jesus. Unfortunately Christians lack the moral fortitude of us Muslims, and will not cast one stone or vile of acid at Hilary to avenge this slight against their Lord and Savior.