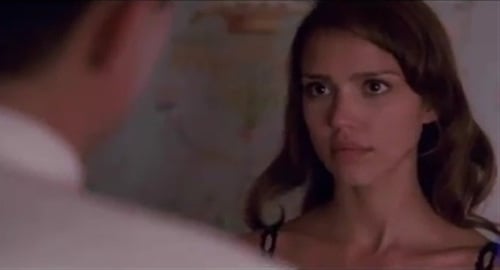 ---
It is not often that a degenerate heathen celebrity's acting gets me all hot and bothered, but Jessica Alba certainly does just that in the extremely provocative and erotic video below.
With this clip Jessica Alba brings to life a fantasy many of us virile Muslim men have repeatedly had of her, and even after repeated viewings the throbbing in my pious Muslim loins has yet to subside.
The eroticism of this Jessica Alba vid is just so intense that I may be forced to self flagellate my aching trouser snake to find relief. Watch this incredibly sexy Jessica Alba scene below, and see for yourself why I am in such a state of arousal.