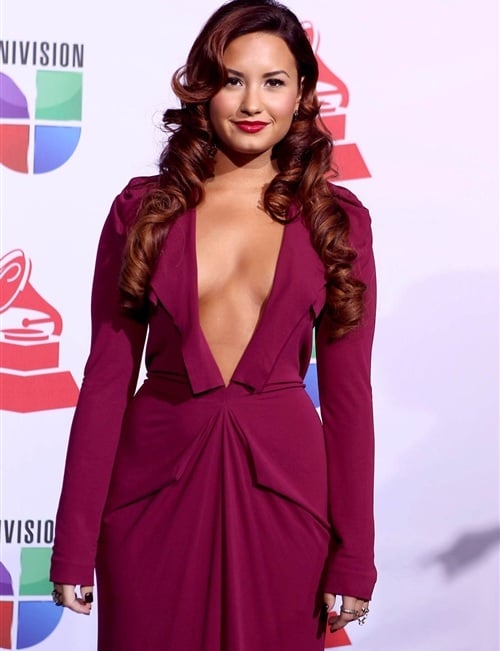 ---
Former Disney star Demi Lovato flaunted her boxy chest and uneven prematurely sagging breasts at the Mexican Grammy Awards yesterday.
Clearly Demi Lovato has hit a new low by prostituting her wide body and deformed cleavage for a Mexican award show like this. However, one can not help but wonder how low Demi Lovato will eventually sink to maintain some form of fame.
My guess is that Demi Lovato has not even begun to scratch the surface of the depravity she is willing to partake in. I'd be willing to bet a large amount of figs that Demi Lovato will soon be slipping nipples, flashing panties, and bearding for Justin Bieber just to stay in the spotlight.