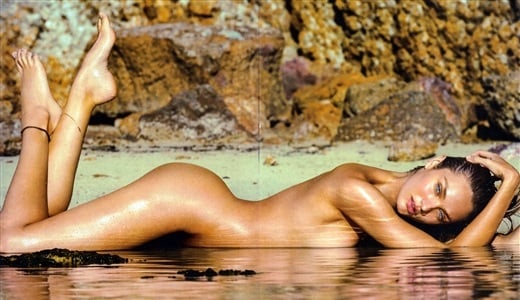 ---
Model Candice Swanepoel gets naked but then covers her sex organs in the photos below from the new issue of Maxim magazine.
This is just the type of disingenuous whoring that drives us Muslims into a righteous rage. If a woman is going to expose her bare hands and calves (let alone get naked as Candice has done in these photos) then she might as well be walking around spreading her butt cheeks, for she is already a degenerate whore of the highest order who is need of a swift lapidation to send her to an eternity burning in the hellfire.
The fact that in the Western world Candice Swanepoel can strip naked on camera, but because she covered a few tiny patches of skin she is not considered a vile harlot who is an enemy of decent society, just goes to show the barbaric backwards thinking that prevails amongst the infidels.